About
Ocotillo Lumber Sales was founded in 1961 by Del and Naida Ivie as a wholesale distribution facility for wood fence products. Several years later, Ocotillo expanded its product line to include steel and iron fencing. We are now a manufacturing facility ready to meet all of your chain link and ornamental iron needs. The company is still family owned and operated, and we continue to grow as we widen our product lines to meet the needs of a changing economy.
---

American Fence Association (AFA)
AFA is the largest professional association representing the fence, deck, and railing industry, with members in every state in the U.S. and in Canada. With access to over 25,000 industry-specific education and training materials, along with opportunities to grow business and improve profitability, AFA members enjoy the opportunity of peer-to-peer networking and resource sharing through chapter membership and annual events like FENCETECH.
---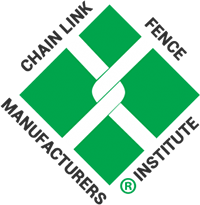 Chain Link Fence Manufacturers Institute (CLFMI)
The Chain Link Fence Manufacturers Institute was started in 1960 by a group of small manufacturing firms who wanted to be able to compete effectively with the larger, integrated steel companies which dominated the market after World War II. Over the years, manufacturers have joined together through CLFMI to raise demand for their products, and to help manufacturers become more profitable, in several ways. Today, CLFMI is an organization of manufacturers, engineers, architects, contractors, and suppliers working to improve the safety, quality, and availability of chain link fencing systems.